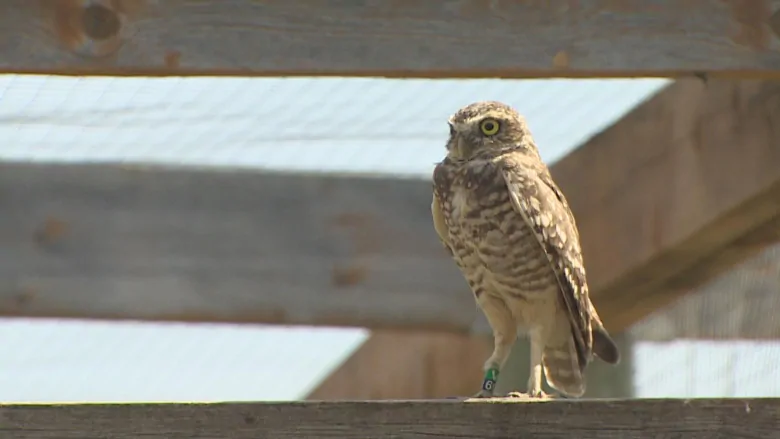 It's not unusual for birds to migrate but the story of how a parliament (yes, a group of owls is called a parliament) of owls wound up in Kamloops, B.C. is a strange one.
It started earlier this month when the Eagle Bluff wildfire got dangerously close to the Burrowing Owl Conservation Society of B.C. in Oliver.
Executive Director Lauren Meads was concerned about the smoke, so she captured all of the birds on site and transported them to the B.C. Wildlife Life Park in Kamloops.
"At first it was just myself and my husband, but then some volunteers and a couple of people who were passers by came to help," Meads said.
"We were able to do that with some nets."
Tracy Reynolds with B.C. Wildlife Park says the following morning, all 28 owls and their food — several packages of dead mice — arrived in her care.
"It actually wasn't too hard for us to fit these owls into our facility because we are quite a large facility," Reynolds said.
"Plus, I didn't breed as many owls this year so I have the space easily to accommodate them."
Reynolds says the birds are now comfortable in Kamloops, which is a good thing because they're going to stick around longer than anticipated.